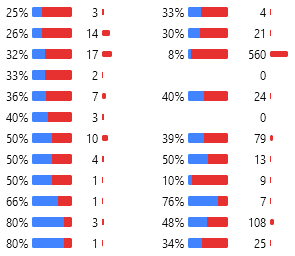 Quickly find untested C++ code and measure testing completeness.
BullseyeCoverage is an advanced C++ code coverage tool used to improve the quality of software in vital systems such as enterprise applications, industrial control, medical, automotive, communications, aerospace and defense.

Detailed code coverage metrics.
Condition/decision coverage is easy to understand and provides more information than statement or branch coverage.
Extensive platform support.
We support a wide range of tools and operating environments, as well as the very latest C++ and C language features.
Plug and play.
BullseyeCoverage integrates into your workflow with minimum hassle. Usability and reliability are top priorities throughout the product, from top to bottom.
Get help when you need it
We back what we deliver with premier-level technical support.
Our customers
Thousands of organizations across every industry sector benefit from reduced development time and increased quality with BullseyeCoverage.
Free for Open Source
We support the open source community. If you are working on an open source project and are interested in a no-cost license, drop us a note about your project.
© 2023 Bullseye Testing Technology